Pricing
Most Popular!
Basic
Pro
Teams
Enterprise
Jobs & Multi-location Postings
Jobs & Multi-location Postings
Up to 3 postings
Unlimited
Unlimited
Unlimited
View Profiles
View Profiles

Vote on Profiles
Vote on Profiles

Add Notes to Profiles
Add Notes to Profiles

Careers Page (Job Index)
Careers Page (Job Index)

Premium Support
Premium Support

Corporate Profile Page with Video
Corporate Profile Page with Video

Add Additional Team Members
Add Additional Team Members

Assign Roles & Permissions
Assign Roles & Permissions

Recruiting Subscription
Recruiting Subscription

Priority Support
Priority Support

Profile / Video Search
Profile / Video Search

Metrics
Metrics

Featured Jobs
Featured Jobs

Partner Applications:

Background Checks, Assessments, Training

Partner Applications:

Background Checks
Assessments
Training

Additional Fee

Free

$

20

.00

per user/month, billed annually
$30 per user, billed monthly

$

50

.00

per user/month, billed annually
$60 per user, billed monthly

$

900

.00

per user/month, billed monthly
Some Products Available A La Carte
Archiving
ATS Integrations
Account setup support
White labeling
Basic
Up to 3 Jobs & Multi-location Postings

View Profiles

Vote on Profiles

Add Notes to Profiles
Pro
Unlimited Jobs & Multi-location Postings

View Profiles

Vote on Profiles

Add Notes to Profiles

Careers Page (Job Index)
$
20
.00
per user/month, billed annually
$30 per user, billed monthly
Most Popular!
Teams
All Pro features

Premium Support

Corporate Profile Page with Video

Add Additional Team Members

Assign Roles & Permissions
$
50
.00
per user/month, billed annually
$60 per user, billed monthly
Enterprise
All Teams features

Recruiting Subscription

Priority Support

Profile / Video Search

Metrics

Featured Jobs

Partner Applications:

Background Checks
Assessments
Training
$
900
.00
per user/month, billed monthly
Some Products Available A La Carte
Archiving
ATS Integrations
Account setup support
White labeling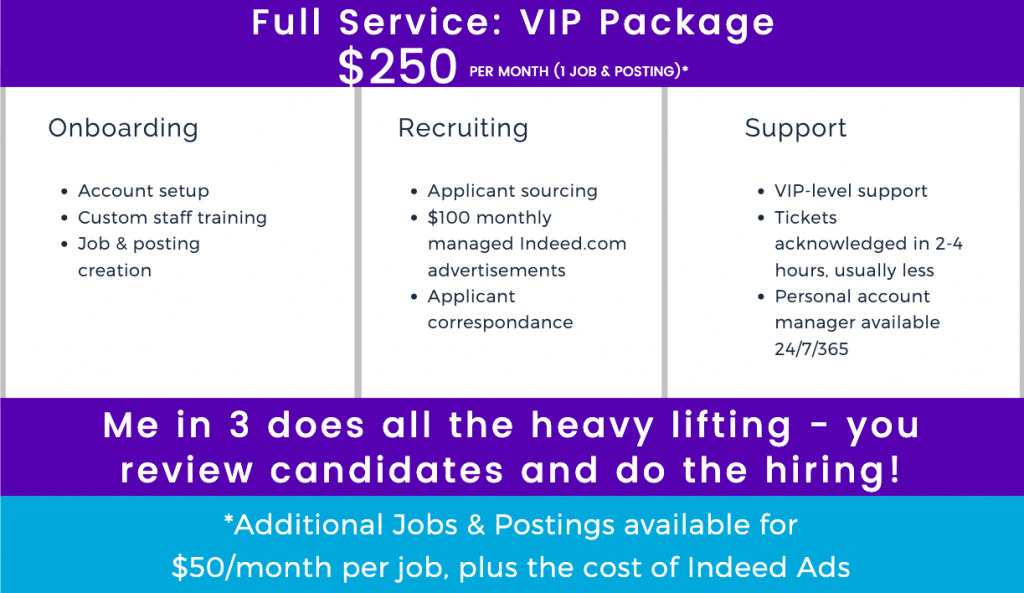 Want to learn more?
Click the button below to schedule a demo or complete the form below and a member of our team will reach out to you.